Transportation
of
goods
from
Turkey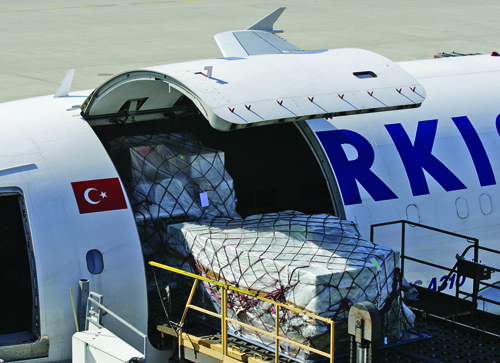 Turkey has long been a supplier of a number of high-quality and inexpensive goods to the Russian market.
We are talking, in particular, about clothes, consumer goods, building materials, etc. Many people remember the times of "shuttle traders" who personally went to Turkey for goods, but today there is no need for this.
Transport companies deliver goods from Turkey to Moscow in the shortest possible time, remove almost all risks, and the final price is minimal. This is possible due to the fact that the delivery of groupage cargo to Moscow allows you to distribute the total costs among many customers and deliver even a small consignment of goods for almost the same price as a whole container.
Consolidated cargo from Turkey to Moscow is formed either at the company's branch or at the partner's warehouse. The client only needs to coordinate with his supplier the delivery to the agreed address within Turkey itself, the option of self-delivery is also possible, when the transport company picks up the goods from the Turkish manufacturer on its own. In the Turkish warehouse, orders are collected until one minimum unit is reached for shipment - a container or a truck, after which the groupage cargo is sent to Moscow. Here, after customs clearance, the recipients pick up their individual items at the office of the transport company.